44 pickup points in Paris
Average user rating - 5.0/5
Paris Car Rental at the best price
Book with up to 70% off
at Charles de Gaulle Airport (CDG)
at Orly Airport (ORY), Paris, France
at the Gare du Nord Railway station
at the Gare de Lyon Railway Station
at the Gare Montparnasse Railway station
in Paris City center
at Porte Maillot
at Airport le Bourget (LBG)
at Athis-Mons, Paris
at 44 pickup points in Paris
No hidden fees - absolutely transparent deals
Best coverage terms & conditions
Cheap rental offers from well-known brand-name suppliers
All offers are carefully selected and vetted by travel experts, so the catalogue is compiled exclusively from trusted providers.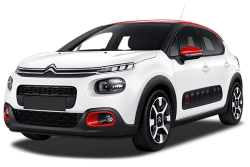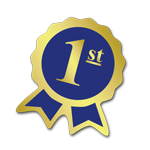 5/5
I would like to thank the Rentaholiday team for the service provided, I am not very knowledgeable about online bookings, but your representative helped me get everything right and very patiently explained everything. Price as promised. Would highly recommend this service.
Martin Logan, United Kingdom
5/5
Quick and easy. One of the best services. 
Mario, Netherlands
5/5
Picked up the car at the Gare du Nord train station and dropped it off at Orly Airport. I didn't even realise it was possible.  Excellent
Ron Johan, Norway
5/5
Definitely going to book here now. I've compared prices for car hire in Paris and yours always turn out to be the best. Full coverage for a nominal sum just makes everything easier while on holiday. Rated 5, Way to go
John Fitchet, USA
5/5
I was surprised at how easy it turned out to be. I got the confirmation right away, it was my first time ordering a service in advance online and everything went well. I was also quickly guided over the phone on how to get a car at Charles de Gaulle airport. Very convenient, thank you to the team.
Elena Tkaczyk, Poland
5/5
Super cheap
Claudio Francisco, Italy
Cheap car hire in Paris and the advantages
Use the perks and get only the best offers
100% Guarantee of the best deal
We work without mark-ups, the price you see in the search results is final and is set by the supplier directly, which guarantees you the best priced and most competitive offer on the local market. Compare car rental prices in Paris and get up to 70% off. Manage the cost of your booking yourself, specify everything you need and we'll give you the cheapest price.
Smart and Flexible rentals
We don't limit our users to rental periods or terms that you don't want. Only the essentials and what you need. Use our clever filter system and choose your own rental period, whether it's a day car in Paris or unlimited mileage. Book smartly and get the benefits, and our already compiled catalogue of offers and sorted to suit your needs will make the booking process even easier.
One Way rental service
Did you know that you can borrow a car from one place and return it at another? With us it is possible, for example you can rent a car at Charles de Gaulle airport and return it at the Gare de Leon train station. And this is just an example, our supplier networks have a large fleet all over the world, allowing you to rent a car in Paris and return it in another country.
How to find the cheapest car hire offers in Paris?
A simple tip from our team - book in advance. We have noticed that prices go up considerably as the date of an intended booking gets closer. Plan ahead to get the best deal available, check our website periodically for options for your arrival dates, and select locations that are highly competitive in Paris, where there are many suppliers' offices, this will increase the range of offers for you. But whenever you rent a car, know that we offer the best rates for the dates you specify in the current time format. Select the appropriate sorting type (descending price) and choose from the options presented.
Rent a car in Paris with Rentaholliday.com?
Where do I get a rental car in Paris?
What documents should I take to rent a car in Paris?
How to find the highest-rated car rental provider in Paris?
Take advantage of the experience your predecessors have already had. Each rental is a different case and the service provided. Our customers themselves influence the ranking and placement of offers in the catalogue by evaluating each rental. In the search results you will find offers from suppliers such as Heartz, Avis, Alamo, SIXT, Enterprise and many other renowned providers, each of them with many years of service in numerous pick-up locations worldwide, including Paris, and improving their service quality daily, based on the opinion of the bookings made.
If you still have questions, please ask
Enjoy your holiday with 24/7 support
Receive and return the vehicle on time
Our popular Car Rental Destinations
Marseille
Lyon
Lille
Bordeaux
Rennes
Nice
Nantes
Cannes
Figari
Oriyak
Lanyon
Mentone
Pau, France
Colmar
Beauvais
Biarritz
Avignon
Strasbourg
Limoges
Carcassonne
Havre
Chambery
Perpignan
Caen
Rabatau
Marignan
Compiègne
Northern Dijon
Chartres
Valenciennes
Montpellier
Charles de Gaulle Airport (CDG)
Nice Airport (NCE)
Saint-Exupery Airport (LYS)
Bordeaux Airport (BOD)
Grenoble-Alpes-Isere Airport (GNB)
Marseille Airport (MRS)
Nantes Airport (NTE)
Lille Airport (LIL)
Montpellier-Mediterranée Airport (MPL)
Orly Airport | Paris (ORY)
Auriak Airport (AUR)
Toulouse Blagnac Airport (TLS)
Angers Airport (ANE)
Figari-Sud-Kors Airport (FSC, LFKF)
Beauvais-Tille Airport (BVA)
Marseille-Saint-Charles station
Gare du Nord Railway station
train station Moulin-sur-Allier
Lille Europa Station (XDB)
Grenoble train station
Paris Gare de Lyon Station
Angoulême train station
Bayonne train station
Keep up to date and be the first to know
Welcome to the Rentaholiday community!
Our team will find the best options and offers for the upcoming season and be sure to inform you about rates and important, and most importantly, beneficial changes in the prices and conditions of local suppliers