at 115 pick-up points in Portugal
average rating of Google users | 5,0
Hire without a surcharge | at Madeira Airport (FNC), Funchal in Lisbon in Porto in Cascais in the Azores in Madeira, Funchal in Santa Cruz das Flores at Porto Santo Airport (PXO) at Lisbon International Airport(LIS) at Faro airport(FAO) in Braga at Porto Airport(OPO) at Horta airport(HOR) at São Jorge Airport(SJZ) at Santa María Airport(SMA) at Santa Cruz das Flores airport at Lajes Traquera Airport(TER) at Pico Airport(PIX) at Ponta Delgada Airport(PDL) at Madeira Airport (FNC), Funchal in Horta Harbour, Azores in Santo Harbour, Azores at San Sebastian Station in Albufeira in Almada in Amaranth in Aveiro in Barreiro in Benfica in Coimbra in Faro in Funchal in Guimaraes in Leiria in Lisbon Prior Velho in Pombal in Portimão in Porto Santo in Cuarteira in Setúbal in Sintra in Vila Nova de Gaia in Vila Real in Viseu in Évora in Angra do Heroismo in Horta, Azores in Pico, Azores in Ponta Delgada in Praia da Vitoria in São Jorge in Velas Harbour in Vila do Porto
Trusted | local providers in 115 car rental locations
Car hire offers in Portugal are selected solely on the basis of the ratings received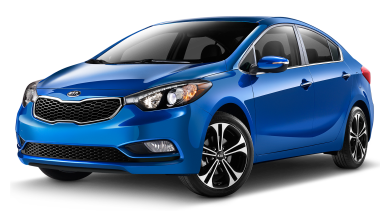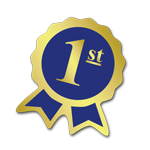 5,0 average rating of Google users
5/5
Great rental company, with a Quick and perfect pick up and return at the airport. Hope to see you soon again.
Jeroen van Loon, Netherlands
5/5
He alquilado muchos coches en muchos países. Pero como lo he echo con esta empresa no me ha pasado en ningún sitio. Solo una palabra...PERFECCIÓN. Han tardado menos de 5 minutos en entregarme el coche, que estaba nuevo todo perfecto perfecto. La comunicación también. La verdad que sin palabras. Merecen un 11
Alexandru Marichescu, Romania
5/5
Лучшее предложение на рынке: быстрое получение и сдача, депозит не нужен, страховка есть.
Igor Olegovich , Россия
5/5
Everything went absolutely smoothly. The car was new as promised and very clean. Handover processes went quick and conveniently. Highly recommend the company for car hiring!
Ilya Ermolov, Germany
5/5
Прекрасный сервис! Отличные цены! Брала машину на месяц, новая, чистая Audi A1 22года, вообще никаких проблем, оператор постоянно на связи. Спасибо вам огромное, обязательно буду всем советовать!
Диана, Литва
5/5
Brilliant!
Kent Johansen, Norway
5/5
Guten Tag, wir sind sehr zufrieden mit diesem Service, sehr weiterzuempfehlen. Viele Grüße I.Zuravlova
Irina Zuravlova, Deutschland
5/5
Отличный сервис! Буду обращаться еще (Translated by Google) Great service! I will contact again
Александр Фадеев, Россия
5/5
Отличный сервис, быстрая реакция за запросы. Выдача машины и её сдача обратно без волокиты, не больше минуты.
Сергей Немтирев, Челябинск, Россия
5/5
Отличный сервис! Поддержка на родном языке. Постоянно на связи! Без предварительной брони по карте (блокировка средств). Спасибо, Виктор и команде.
Dmitry Botin , Россия
5/5
Отработанно было быстро чётко и по оптимальной цене. Очень доволен сотрудничеством. В следующий раз только к Вам.
Олег Курганский, Беларусь
5/5
Absolutely amazing value. We've had a house in Spain for 20 years and can honestly say this is the best car hire firm in all that time. Great price, a fantastic car- and the guys were friendly and provided a fantastic service- even when our flight was delayed and didn't get there till 2am. Can't wait to book again
David Hayes, United Kingdom
5/5
Moin Super Autovermietung von der Abholung bis zur Rückgabe alles Super geklappt. Super Auto gehabt rundum Super zufrieden freundliches Personal wir sehen uns mit Sicherheit wieder.
Timo buchholtz, Deutschland
5/5
Zero problems at pickup and returning the car. Fast communication, even per WhatsApp. Thank you for providing such a great service!
Karsten Stefan, Deutschland
5/5
Great car (Peugeot 5008 7 seater automatic 2022 model)! Rented for 14 days. Fixed price, no hazzle, and all very predictable with both renting, pick up and delivery at Alicante airport. Excellent service!
Rune Aschehoug Larsen, Norway
5/5
Fantastic service from start to finish
Alyson Brown, United Kingdom
5/5
Дуже вдячна Віктору за супер обслуговування!!! Найкраща компанія оренди машин!!!!
Тетяна, Україна
5/5
Thank you Victor for a 5star service from the first point of contact to the drop off. New car, fast and reliable support throughout our stay, will only contact this company for car rentals. Keep up with the amazing services!!!
Valeria Manceva, United Kingdom
5/5
Всё отлично и удобно. Одна из лучших цен. Машину привезли по адресу. Залог не блокируют на карте, а можно оплатить его отдельно и это огромный плюс. Пользуюсь второй раз.
Alexander Verabei, Испания
5/5
Благодарю! Очень понравился сервис! Быстрая подача авто, а также моментальная приёмка. Автомобиль новый. Желаем процветания.
A G, Испания
5/5
Great service, highly recommended thank you Victor
Ken Logan, United Kingdom
5/5
Excelente servicio. Precios competitivos incluyendo seguro a todo riesgo y kilometraje ilimitado para dos conductores. Muy recomendable.
Juan Fernández López, España
4,8/5
Very dynamic service, not usual bureaucratic rental business. Alicante Airport pick up and return happen bit funnily and there's little time for the customer to inspect (or check out) the vehicle but works fine. Car was changed but the one received wasn't any worse.
Lassi Liikkanen, Finland
5/5
Really pleased with the service Rentaholiday/cars provided! was my first time hiring a car in Spain and Victor couldn't of made it any simpler and was on hand via WhatsApp to answer any questions I had, I would highly recommend using this company and they will be my go to for further trips to Spain
Victoria Warr, United Kingdom
5/5
Anmietung im Juni, PKW wie versprochen neuwertig und gepflegt. Übergabe und Rücknahme direkt vor dem Flughafengebäude, keine Wartezeit! Fahrzeug komplett versichert, kein Deposition zweiter Fahrer inklusive bei einem guten Preis. Ein Fahrzeug mieten kann so einfach sein. Gerne und jederzeit wieder.
Peter Luber, Deutschland
5/5
(Translated by Google) Fast and clear communication. Super easy to receive and return the car. (Original) Snelle en heldere communicatie. Super makkelijk om de auto te ontvangen en retourneren.
Bas van Abeelen, Netherlands
5/5
Renting a car through this 5star company has taken the business to another level- outstanding from first contact to car drop off after our holiday. Brand new car, full insurance, no deposit, no fuss, meet and greet, and took less than 5 minutes to receive/drop off the car at the airport. Staff are extremely useful, polite and prompt! Extremely pleased and impressed that such services do exist! Will never book with anyone else in the area in the future!
Thank you for a wonderful experience!
Johnny Zamfir, United Kingdom
5/5
Thanks a lot!!! Recently experienced a rent-a car here, for myself and our guests, truly appreciate help/extra mile from the Agents, extremely fast communication and care! High recommend! Regards, Verónica.
Vera Saragova
5/5
(Translated by Google) In early June, we used the services of this rental company. Everything went well. New cars, full insurance and no deposits. Polite staff and the ability to communicate in different languages. Thank you. With uv. Dmitry.
Dmytro Дмитро, España
5/5
Guntis Eihenbergs, Latvia
5/5
Воспользовался сервисом компании, заказывал не заранее. Тем не менее все получилось очень хорошо. Удобный сайт, немедленная связь после подтверждения заказа. Очень удобно получать и сдавать а/м ,без какой либо очереди, по согласованному времени. Спасибо
Stanislav Lesnoy, Россия
5/5
It is a small company but very professional and kind at the same time. The communication was very easy. I even changed my itinerary after I have already booked a car and they provided solutions promptly. Very helpful and friendly service.
Antonio M., Romania
5/5
(Translated by Google) Excellent service! Everything as agreed! Thank you (Original) Ottimo servizio! Tutto come concordato! Grazie
Daris Gentile, Italy
5/5
Very happy with your service. Picked up at airport and brought us to your office to pick the car up. The car was great and not like other car companies there was no surprise charges. Definitely will be using your service again
Steven mchugh, Ireland
5/5
Good service, new cars, minimum formalities, reasonable prices. Highly recommended! We definitely will use it again. Victor, thanks a lot for your professionality and kind assistance!
Nicola Pisano, Italy
5/5
Good rent a car company
Jaroslaw Skutkiewicz, Poland
Already use our car hire service in Portugal?
Found a unique offer? Share it with everyone! Our team is constantly working on improving the quality of communication with our customers and the quality of our service. Your every comment is very important to us
"The key to success is to create realistic expectations in customers, and then those expectations don't just have to be met, they have to be exceeded."
© RICHARD BRANSON
Situated on the edge of the continent, with the ocean stretched along all borders, Portugal consistently ranks amongst the top countries in Europe in terms of occasional tourist arrivals.
There's football, good wine and sunny beaches, and Portugal's atmosphere is one of radiant sunshine and freedom. Occupying the south-western part of the peninsula, as well as Madeira and the Azores in the Atlantic Ocean, Portugal offers a wide variety of holiday experiences for its guests. Although relatively modest in size, the architecture, scenery and even the weather vary.

Car hire in Portugal offers great opportunities for tourists. By renting a car in Portugal, you will undoubtedly be able to visit a large number of beautiful places during your holiday. A rental car in Lisbon will undoubtedly allow you to appreciate the history and architecture of the Portuguese capital from the front row.
Like all countries, Portugal has some of the most popular destinations, so we highly recommend that our customers book a car online in advance. Enquiries such as rental car in Porto, car rental in Sintra, car rental in Azores are the most popular, so when planning your trip to these destinations take care of your reservation in advance, this will allow you to find the best deal on car rental in Portugal and guarantee its availability at the time of your arrival.
If you are arriving by plane or train, hiring a car at the airport in advance will save you a lot of time, especially during the hot tourist season. Renting a car at the train station in Portugal allows you to start your journey as soon as you arrive.

For lovers of surfing, diving, great cuisine, a varied cultural programme and just relaxing on the beach, we recommend a car rental in Madeira, with offers at Madeira Airport or in the city centre of Funchal, for those who love walking around the old streets and luxurious mansions.

Each of our clients will find a rental car to their liking and with the conditions that suit them, whether it be full insurance coverage or even car rental without a deposit.
Cheap car hire in Portugal - fast & efficient!
Start your search on our website and we will check offers from the whole car rental market in the area you specify in just a few seconds, and direct prices from the supplier will allow you to rent a car at the best possible conditions.
Save your time and get access to offers in over 15,600 rental locations. In a catalogue of offers from service providers verified by our experts and time from globally large to locally small.
No hidden fees, no intrusive offers and no commissions. The most flexible choice system. Pay only for what you need. No upfront fees for additional options in our offers, and the ability to change your choice at any time.
Book your car online in Portugal!
Wherever you are: at home, at work or on the go with your cell phone, using our advantages you will quickly and easily find only the right and tested offers on the local car rental market in Portugal
Smart search by parameters
Easy and fast reservation process
Large selection of new vehicles
Simple and clear booking conditions
A guarantee of the best price value
Instant booking confirmation
Practical advice from car hire experts to help you find the best rental deals
Book in advance
Remember that you can always cancel or make changes to your booking 48 hours in advance. Making a reservation in advance will help you save money and find a great deal. As a rule of thumb, the closer the travel date, the higher the rental prices
See reviews
Pay attention to the rating of the provider. The quality rating of the service provided is gathered from the opinions of customers who have already used the service. All the suppliers in our catalogue are already quality certified, but why not choose the best of the best?
Fuel and mileage
Knowing the mileage limits and fuel policy in advance allows you to choose exactly what you need at the time of rental, as well as avoiding extra and unnecessary costs for options you don't need at all.
Remember the deposit
Remember that a refundable security deposit must be left when picking up the car. Please refer to the rental agreement for the amount. At the time of pick-up, make sure there are sufficient funds on your payment card to cover the deposit.
How do I get a rental car? What do I need to know and have with me?
What documents should I take?
You will need your
Passport (ID card), driver's license, and a payment card
in your name
to get your car. Having an international driving licence does not obviate the need to carry a full driving licence in the name of the main driver as well.
Where do I get a rental car?
When you receive the car, carefully inspect it for
damage or scratches
(
take a photo
if there are any) and check the fuel level. If you have any questions about the provided car, express them immediately upon receipt of the rental company.
We recommend
car hire in Portugal with Full coverage
At the time of booking the car in Portugal, take advantage of the full coverage option, it allows you to minimize the risks, protect your deposited funds and feel more comfortable on your trip.
Protects against any unforeseen situations
Keeps you safe from unexpected expenses
Guarantees the return of deposited funds
Protection for you and the deductible in case of damage
Your peace of mind during your vacation period
Can be cancelled at any time before rental
"What you can perceive calmly no longer governs you."
© CONFUCIUS
Our popular Car Rental Destinations
Lisbon
Porto
Madeira
Faro
Albufeira
Leiria
Guimaraes
Viseu
Setúbal
Sintra
Porto Santo
Pombal
Piku, Azores
Horta, Azores Islands
Vila do Porto, Azores Islands
Velas Harbour, Azores Islands
Praia da Vitoria, Azores
Ponta Delgada, Azores Islands
San Jorge, Azores Islands
Angra do Heroismo, Azores Islands
Santa Cruz das Flores, Azores Islands
Aveiro
Almada
Barreiro
Benfica
Cascais
Coimbra
Quarteira
Braga
Funchal
Portimão
Vila Real
Évora
Lisbon Prior Velho
Vila Nova de Gaia
Lisbon Airport (LIS)
Faro Airport (FAO)
Porto Airport (OPO)
Madeira Airport (FNC), Funchal
Pico Airport (PIX), Azores
Porto Santo Airport (PXO), Madeira
Horta Airport (HOR), Azores
São Jorge Airport (SJZ), Azores
Santa Maria Airport (SMA), Azores
Santa Cruz das Flores Airport (FLV), Azores
Lajes Traquera Airport (TER), Azores
Ponta Delgada Airport (PDL), Azores
San Sebastian Station in Lisbon
Port Horta, Azores Islands
Porto Santo Harbour
Keep up to date and be the first to know
Welcome to the Rentaholiday community!
Our team will find the best options and offers for the upcoming season and be sure to inform you about rates and important, and most importantly, beneficial changes in the prices and conditions of local suppliers