hire at 11 rental points in Barcelona
Rent a car without surcharges at El Prat Airport (BCN) at the train station in Barcelona city center on Rambla Catalunya in Right Eixample | L'Eixample in the Sant Marti area in the Les Courts area in El Mas Blau Barcelona in the center of Castelldefels
11 pickup offices in Barcelona
Best insurance coverage terms
Only verified local suppliers
90% of users rated "Excellent"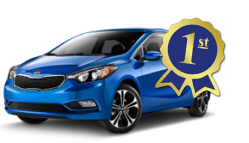 Book a car in Barcelona without rushing at home, in the office or on the go from your cell phone
Instant order confirmation
Excellent coverage conditions
Fleet of new and clean vehicles
No hidden fees or charges
We are recommended! Recent Google reviews from our clients
5/5
Thank you very much! We arrived late at night in Barcelona, we were worried that there would be difficulties with renting a car, but no, everything went great! Thank you so much for not letting us down!
Mary Brown, UK
5/5
Thank you for the service! We rented and dropped off our car at Barcelona airport without any fuss and problems. We will contact you again
Brad and Cati, Spain
5/5
Great service, thank you! I rented a car from Rentaholiday and picked up and dropped off my car at Barcelona airport. Everything was good, I will use them again!
Akber Eichler, Spain
5/5
My family and I rented a car at El Prat airport in Barcelona. The car was clean and new. The service was great too, no queues or delays. Thank you, we will recommend to our friends!
Alex Bathauer, Spain
5/5
Thank you! Rented a car in Barcelona. We had a great vacation and checked in there with no problems. New car, no hidden charges, everything was transparent form the beginning to it's end. Thank you again!
Ben Austin, Canada
5/5
Good service. I rented a car in Barcelona, at the airport. Did not wait for anyone, well done guys, everything is clear and well organized. Thank you.
Johan Novicky, Poland
Excellent coverage conditions
When booking a car, we recommend the full coverage service. This way, your journey in Barcelona or beyond will be as comfortable as possible - your deposit is protected, any risks are reduced, and you have peace of mind. What else could interfere with your trip?
Best prices guaranteed
We will make sure that you have the best car rental conditions and the best price offers. Having decided on the date and place of picking up the car, and clicking on "search", your request starts to be processed by our system, checking the entire rental market. In a few seconds, all available car options will appear in front of you at direct prices and only from verified suppliers.
Free Cancellation
If you have an emergency and will not be able to rent a car, in 90% of the offers you have the option to cancel your reservation free of charge 48 hours in advance. You will be shown in the search results the exact deadline for canceling your reservation for free
Everything is simple and clear, transparent conditions
Our car rental system is the most flexible. Very simple and clear interface for all users. You pay only for what you need. No commission or hidden fees, most of our offers do not imply prepayment for additional options. The rental terms are simple and transparent, you have the option to change your choice before the rental starts whenever you want.
Get a confirmation immediately
As a result of your search, you will see all car offers and current prices, you will not have to wait for us to check the availability of your selected options, as we automatically collect public offers from the entire car rental market in Spain. As soon as you finalize your car reservation, you will immediately receive a confirmation. The voucher will contain the contacts of the rental office, as well as detailed instructions for picking up the car.
Simply and quickly find the necessary and interesting offers only from verified suppliers throughout Barcelona. Taking advantage of our flexible car rental system, wherever you are: at work, at home, or on a bench in the park with your cell phone, you can easily leave a request and receive an instant confirmation of your reservation.
Tips and advice for Rentaholiday customers
Like you, we often travel with our team and rent cars in Barcelona. The experience we have accumulated over the years allows us to share our skills with you and maximize your pleasure and benefits.
Best car rental in Barcelona
Feel free to rely on people's opinions. Please note that in the search results you can read the evaluation of users who have already made their choice in favor of this or that service provider, as well as the place of car rental in Barcelona. Everything is already selected and evaluated by the results of thousands of transactions and the catalog is composed only of offers with a rating of "Good" and above. Based on experience, get the best possible rental service and the highest quality of the car provided. Only you and your evaluation influences the positioning of offers.
Rental car in Barcelona without deposit
Adjust the terms and conditions of the rental at your discretion. Looking for a car rental without deposit? It's simple, get the search results, choose the filter you need in the "refundable deposit" section and you will get the options you need, it remains to choose among the appropriate class and other conditions, which you can also customize. Note that there are offers much more attractive in terms of price with a security franchise, the size of which you can also choose in the appropriate filters. Rental offers without a deposit are not always available and depend on the driver's age, driving experience and other parameters, but in most cases you will be able to take advantage of this option.
Rent a car cheap in Barcelona
Save up to 70% - it is important to know that the price tends to increase the closer the day of the upcoming rental. Therefore, check the prices on our website periodically, compare rental offers in Barcelona and choose a rental car at the time when its price is the most favorable, namely in advance. But even if you don't have time to book a car in advance, because not everything can be planned in advance, know that in the search results, you will get the best price offer in real time at the time of searching for a car. Compare among the best offers and choose the most favorable one.
Popular places to rent a car with Rentaholiday in Barcelona
Pick-up and drop-off offices are very conveniently located in the most popular rental locations. You can easily find the location of the rental office, as its address is listed in the search results, as well as in the voucher with your booking confirmation sent to your e-mail. Please read the opening hours of the office carefully to plan your time accordingly.
Barcelona-Sants train station
Keep up to date and be the first to know
Welcome to the Rentaholiday community!
Our team will find the best options and offers for the upcoming season and be sure to inform you about rates and important, and most importantly, beneficial changes in the prices and conditions of local suppliers