at 45 pickup points on the island
average user rating - 5.0/5
Tenerife - Car Rental at the best price
Booking without a surcharge at 45 rental locations in Tenerife at Tenerife South airport at Tenerife North airport in Costa Adeje Centre in Puerto de Las Cruz in Playa de las Americas Center in Los Gigantes Centre in Tenerife city centre in Hotel GF Gran Costa in Hotel Fantasia Hotel Bahia Principe in Golf del sur in Puerto de santiago Tenerife
Only proven and reliable rental offers
The client himself influences the placement of proposals in the service, as the catalog is formed on the basis of feedback. Proposals with low ratings are deleted.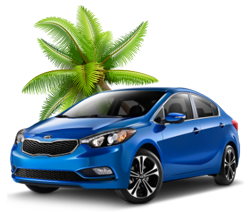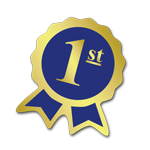 Low prices
The catalog of rental proposals includes several suppliers, which respectively creates a favorable competitive environment for you, because each of them aims to be exactly the one who will provide you with further service.
Flexible offers
You can choose your own convenient way of payment - all at once or partial prepayment. And as there is no limit on the minimum rental period and you can rent a car in Tenerife for 1 day.
No deposit car rental
We have a number of unique rental offers for you in Tenerife. In the search results, you just need to select the appropriate filter "No deposit" and the system will find the right rental options for you.
Honest Reviews
Only the best and most proven offers are available for you to choose from. All car hire suppliers are carefully selected on the basis of many years of experience, based on many thousands of successful references. Choose the best of the best.
Transparent deals
We describe all the conditions carefully and in detail. According to your search parameters - the price you get when booking is final, no hidden fees and charges and only reliable payment methods. A high degree of trust is a guarantee of peace of mind for our customers.
Convenient location
The car rental offices are located in the most popular and sought-after locations. Use our search form and enter the location you need to get a car on the island, whether it is Tenerife south airport, city center, Playa de las Americas or Puerto de Santiago.
South Airport (TFS) - Tenerife
Puerto de las Cruz - Tenerife
Northern Airport (TFN) - Tenerife
Playa de las Americas - center
City center- 26 pickup points
Hotel GF Gran Costa Adaje
Los Gigantes - Acantilado
Costa Adeje, Tenerife center
Hotel Fantasia Bahía Prícipe, Golf del Sur Resort
Keep up to date and be the first to know
Welcome to the Rentaholiday community!
Our team will find the best options and offers for the upcoming season and be sure to inform you about rates and important, and most importantly, beneficial changes in the prices and conditions of local suppliers