Quick pick-up without queues
Service at Alicante airport 24/7
Car Hire

Alicante Airport
Average rating of

Google users
5.0
5.0
No deposit | No prepayment | No cash block
No deposit | No prepayment
Pickup place
Alicante Airport (ALC)
Required field
00:00
00:30
01:00
01:30
02:00
02:30
03:00
03:30
04:00
04:30
05:00
05:30
06:00
06:30
07:00
07:30
08:00
08:30
09:00
09:30
10:00
10:30
11:00
11:30
12:00
12:30
13:00
13:30
14:00
14:30
15:00
15:30
16:00
16:30
17:00
17:30
18:00
18:30
19:00
19:30
20:00
20:30
21:00
21:30
22:00
22:30
23:00
23:30
00:00
00:30
01:00
01:30
02:00
02:30
03:00
03:30
04:00
04:30
05:00
05:30
06:00
06:30
07:00
07:30
08:00
08:30
09:00
09:30
10:00
10:30
11:00
11:30
12:00
12:30
13:00
13:30
14:00
14:30
15:00
15:30
16:00
16:30
17:00
17:30
18:00
18:30
19:00
19:30
20:00
20:30
21:00
21:30
22:00
22:30
23:00
23:30
Search
Search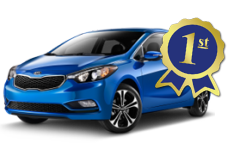 5/5
Absolutely amazing value. We've had a house in Spain for 20 years and can honestly say this is the best car hire firm in all that time. Great price, a fantastic car- and the guys were friendly and provided a fantastic service- even when our flight was delayed and didn't get there till 2am. Can't wait to book again
David Hayes, United Kingdom
5/5
Very happy with your service. Picked up at airport and brought us to your office to pick the car up. The car was great and not like other car companies there was no surprise charges. Definitely will be using your service again
Steven Mchugh, Ireland
5/5
Renting a car through this 5star company has taken the business to another level- outstanding from first contact to car drop off after our holiday. Brand new car, full insurance, no deposit, no fuss, meet and greet, and took less than 5 minutes to receive/drop off the car at the airport. Staff are extremely useful, polite and prompt! Extremely pleased and impressed that such services do exist! Will never book with anyone else in the area in the future!
Thank you for a wonderful experience!
Johnny Zamfir, United Kingdom
5/5
(Translated by Google) Excellent service! Everything as agreed! Thank you (Original) Ottimo servizio! Tutto come concordato! Grazie
Daris Gentile, Italy
5/5
Great car rental company, with a Quick and perfect pick up and return at the airport of Alicante. Hope to see you soon again.
Jeroen van Loon, Netherlands
5/5
Good service, new cars, minimum formalities, reasonable prices. Highly recommended! We definitely will use it again. Victor, thanks a lot for your professionality and kind assistance!
Nicola Pisano, Italy
5/5
Fantastic service from start to finish
Alyson Brown, United Kingdom
Car rental without deposit
No deposit is required and there is no cash block on your card. The most honest prices - the price you see in the search results and at the confirmation of the booking is final, no hidden fees, complicated and unclear car rental conditions or commissions. The price already includes all charges and taxes.
Full coverage included
Peace of mind during your journey. When you rent a car from us, you automatically receive full insurance coverage for the entire rental period without extra charges, damage limits, hidden deductibles or anything else. Free replacement car in case of malfunction. Full insurance coverage for all events is included!
Car hire without prepayment
You can choose the payment method that suits you best: pay for your rental car upon your arrival at Alicante airport by credit card or pre-pay online. We have full confidence in our customers and appreciate your choice. Renting a car has never been easier or more convenient.
No queuing or long waiting times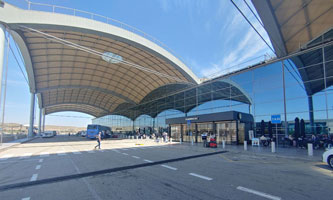 Get your luggage, inform our representatives that you have arrived and proceed to the topmost floor of the airport (departure area - SALIDAS), go outside and wait for your car in front of the only Starbucks cafe in this area (Costa in the past) passing through the pedestrian passage. One of the great advantages of booking your car online at Alicante airport, besides the significant economic benefits, is also the time savings, because upon arrival, all your details are already with the rental company, it only remains to sign the contract. Do not forget to take with you the original documents you have specified when booking your car on our website and the booking voucher. Our representatives will arrive on site within 5 to 15 minutes after you have been notified, hand you the keys to the car, sign the contract and that's it. This is popularly referred to as Meet & Greet and allows you to avoid wasting time waiting in line for your car, especially during peak travel seasons. Returning the car is easy as well, just bring it to the same place where you received it by giving us 15 to 20 minutes advance notice before entering the departure area.
New and clean cars
Keeping up with the times. Our fleet is renewed every 6 months - giving you the assurance of a new vehicle that meets modern standards of quality and comfort. The comfort of our customers is paramount, so the vehicle is specially cleaned and disinfected before it is picked up at Alicante airport.
Cheap car hire Alicante airport
It is no secret that rental prices increase not only according to the density of tourist traffic but also with the approaching dates of the upcoming rental, so the most reliable way to get an attractive price offer is to rent a car at Alicante airport online and well in advance. Searching for a car on arrival, especially during high tourist season or at night, is not usually as economical and comfortable. It is advisable to plan well in advance, check prices and availability on the website and book well in advance. Upon arrival at Alicante airport you will need to sign the contract and collect the car saving you time and money.
Alicante car rental with unlimited mileage
Alicante airport - car hire with full coverage
Driver age and experience
Documents for car rental at Alicante airport
All details are in place and the contract is complete, all that remains is to sign! Don't forget to bring the original documents (your Passport, Driver's Licence and payment card in the name of the main driver) that you specified when booking the car on our website and the booking voucher. Only your signature is needed. Printed voucher is welcome but not obligatory, you can show reservation confirmation from your phone at the office upon receipt. If you have named the 2nd and all subsequent drivers on the application form, they must also present the accompanying documents proving their identity. The possession of an international driving licence does not obviate the need for a full driving licence in the name of the main driver. Also note the validity of the documents, they must be in order for the entire rental period. If there is a need to extend or renew one of the documents, please take care of it in advance.
Alicante airport car hire | Fuel policy
Car rental Alicante with 24/7 support
Timely pick-up and return of the vehicle
Other popular Car Rental Destinations with us
Asturias Airport (OVD)
Bilbao Airport (BIO)
Valencia Airport (VLC)
Granada Airport (GRX)
Girona Airport (GRO)
A Coruña Airport (LCG)
Menorca Airport (MAH)
Murcia Airport (RMU)
Seville Airport (SVQ)
Seve Ballesteros Airport - Santander (SDR)
Santiago de Compostela Airport (SCQ)
Jerez Airport (XRY)
Aviles Railway Station
Alicante Railway Station
Barcelona Railway Station
Valencia Railway Station
Madrid Chamartin Railway Station
Madrid Atocha Railway Station
Malaga Railway Station
Huelva Railway Station
Ponteverdra Railway Station
Gijon Railway Station
Menorca
Ibiza
Formentera
Fuenteventura
Gran Canaria
Lanzarote
La Gomera
La Palma
Keep up to date and be the first to know
Welcome to the Rentaholiday community!
Our team will find the best options and offers for the upcoming season and be sure to inform you about rates and important, and most importantly, beneficial changes in the prices and conditions of local suppliers