at 6 pickup points in Malaga
average user rating | 5.0
No deposit rental available

Best coverage terms & conditions
Cheap rental offers from reliable suppliers
In fact, you yourself influence the placement of offers in the service, as the catalogue is formed on the basis of reviews. Offers that are not interesting and have a low rating will be deleted.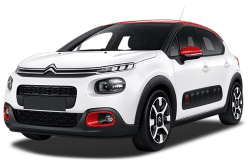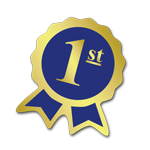 5/5
Very professional and kind company at the same time. The communication was very easy. I even changed my itinerary after I have already booked a car and they provided solutions promptly. Very helpful and friendly service.
Antonio M., Romania
5/5
Fast and clear communication. Super easy to receive and return the car.
Bas van Abeelen, Netherlands
5/5
Really pleased with the service Rentaholiday cars provided! was my first time car hire in Spain and Victor couldn't of made it any simpler and was on hand via WhatsApp to answer any questions I had, I would highly recommend using this company and they will be my go to for further trips to Spain
Victoria Warr, United Kingdom
5/5
Thanks for a 5star service! Best car rental in Malaga. From the first point of contact to the drop off. New car, fast and reliable support, will only contact this company for car hire. Keep up with the amazing services!!!
John Nylund, United Kingdom
5/5
Brilliant! Fast Pickup and Dropoff. Very cheap and no hidden fees.
Pia Johansen, Norway
100% guarantee of a best price
When you make a reservation on our website, be sure that based on your search, the extras you need and your age - you will be offered the cheapest and best offers on the market, as the amount of rentals is essentially formed on the basis of a favourable and competitive environment among service providers.
Only the options you need
Rent a car for one day, for hours or even for a month with best rates, no time limits. Also you can choose the method to pay that you prefer - Pay all at once or make a partial prepayments. Choose the options in the filters of search results that you need and don't worry about hidden fees pay only for what you want.
Instant confirmation & Support
24/7 support team is available for you before, during and after your booking. You will receive confirmation as fast as your reservation is completed, no waiting and a 100% guarantee of availability. Also the contacts of the people responsible for your booking in Malaga will be given and are available for any questions.
Best Rates & Honest Reviews
Every reservation made has it's own review so the rate of the offer and hire suppliers are everyday expected and as the result you recieve only proven by our cusomers deals. All car rental providers are carefully selected based on years of experience and thousands of successful bookings. So your choice will be only through the best car hire in Malaga rental companies.
No deposit car rental
Manage your own booking! Simply select the relevant filter, even if you want to rent a car in Malaga airport with "No deposit" option. Or if you find the more atractive cost proposal with a security franchise you can choose enter the deals with the amount to pay that is more convinient for you. Our system will find the right rental options that you need.
No hidden Fees & Charges
All terms and conditions are described carefully and in detail, we try to make sure that our customers clearly understand what they are paying for and provide a high level of service. According to the search parameters - the price you receive when booking is final.  A high degree of trust is the key to our customers' peace of mind.
How to find the cheapest car hire offers in Malaga?
The easiest and most reliable way to get the best deal is to rent a car in advance. Based on the user survey and personal experience, we have noticed that the price segment tends to increase at the time of booking close to the start of the rental period. So plan ahead, save smartly by checking prices and making reservations well in advance. Even if you need the car urgently, know that the price shown on the website is the best offer for you in the current timeframe.
Сar hire in Malaga with Rentaholliday.com?
Where do I get a rental car in Malaga?
What documents should I take to hire a car in Malaga?
How to find the highest-rated car rental provider in Malaga?
Use the smart filter. All offers in the catalog have already been verified by years of experience and thousands of successful rentals. Every day we collect statistics and feedback from our customers whose votes influence the positioning of the offers in the catalog, so if you're looking for the best rental provider for example in Malaga airport, apply the appropriate sorting according to rating, read true customer reviews and make your choice.
Have more questions about car hire in Malaga?
Enjoy your holiday with 24/7 support
Receive and return the vehicle on time
At the airport terminal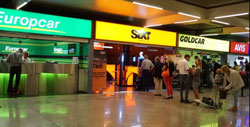 Get your luggage and proceed to the counter of the rental company. The offices are located in terminal 2 on the - 1 (minus first) floor. They are easy to spot by their large and brightly colored company logos. One of the great advantages of booking your car online, besides the significant economic benefits, is that it saves you time, because when you arrive, all your details are already with the rental company, all you have to do is sign the contract. Don't forget to bring original documents (your Passport, Driver's License and payment card in the name of the main driver) that you specified when booking the car. Only your signature is required. Get your car - Follow the directions of the rental company representative. Your car is waiting for you in the car park, just a 5-minute walk away. Proceed to the next building, where you will receive your car and a free exit ticket from the airport in the covered parking area. Returning the car is done in the same way, you simply need to arrive at the airport terminal car park and hand the car over to the rental company
Meet & Greet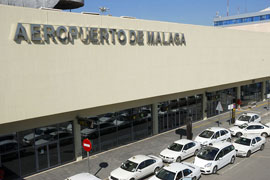 The meet & greet service is gaining in popularity - all you need to do after collecting your luggage is notify the rental company so they can deliver the car directly to you at the airport. Be sure to include your flight number in your reservation if you are arriving by plane, then its status is automatically monitored and the car will be delivered to you even if your flight is delayed. The whole point of this method of collection and delivery is that it is quick and easy, you do not have to queue to collect your car, and you do not have to search for a rental office. Car pick-up and drop-off takes place at the express zone. A representative dressed in company logo will bring the car to you, you should have a look at it, ask any questions you may have about the return policy or fuel type, sign the contract and good luck. You should be given advance notice of the return of the car, because in most cases the express car park has a limited dwell time, and informed staff will already be waiting for you to hand over the car. This will save time for both you and the rental company.
Free shuttle bus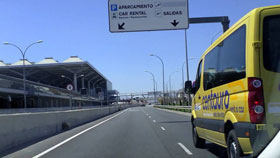 OK, you have chosen the car with the free shutle service. A very convenient way to save time, especially during the high tourist season. Know that your free shuttle is waiting for you and you should do the following... Get your luggage and head outside to the bus stops, where free minibuses from rental companies operate at 5-minute intervals. Wait for the bus with your company logo (its name is on the confirmation of your application and is on your mailbox, which you indicated when registering or booking). You will be driven to the car park where your car and the rental company's office are located (approximately 5-10 minutes' drive) Sign the contract and collect your car. Return the car at the same place, simply bring the car to the car park at the appointed time and you will be taken back to the airport.
Available collection points in Malaga to rent a car
Have a look! Maybe you didn't know?
You can also take advantage of our service in Malaga itself.
We are constantly expanding our offer in the car rental market in Spain. One-way services are also available for the points mentioned. You can pick up a car at Malaga train station or in the city centre itself. The most popular pick-up point in Malaga is of course the airport, but you can even rent a car at the seaport, Cruz de Humilladero or El Viso. Just choose the location you need on our search form.
Our popular Car Rental Destinations
Asturias Airport (OVD)
Bilbao Airport (BIO)
Valencia Airport (VLC)
Granada Airport (GRX)
Girona Airport (GRO)
A Coruña Airport (LCG)
Menorca Airport (MAH)
Murcia Airport (RMU)
Seville Airport (SVQ)
Seve Ballesteros Airport - Santander (SDR)
Santiago de Compostela Airport (SCQ)
Jerez Airport (XRY)
Aviles Railway Station
Alicante Railway Station
Barcelona Railway Station
Valencia Railway Station
Madrid Chamartin Railway Station
Madrid Atocha Railway Station
Malaga Railway Station
Huelva Railway Station
Ponteverdra Railway Station
Gijon Railway Station
Menorca
Ibiza
Formentera
Fuenteventura
Gran Canaria
Lanzarote
La Gomera
La Palma
Keep up to date and be the first to know
Welcome to the Rentaholiday community!
Our team will find the best options and offers for the upcoming season and be sure to inform you about rates and important, and most importantly, beneficial changes in the prices and conditions of local suppliers