at 38 pick-up points in Madrid
average user rating | 5.0
Madrid

car hire at the airport
Up to 80% off
in the city centre of Madrid
at Madrid Barajas Airport (MAD)
at Plaza de España in Madrid
at Atocha railway station
at Chamartin Railway Station
at Montparnasse railway station
at Alcorcon, centre
at Alcala de Henares
at Mostoles, centre
at Las Rosas, Madrid
No deposit car rental available

The best conditions of insurance coverage
No markups, no hidden fees - direct from the supplier
Book a car at Madrid Airport in the comfort of your own home, office or on the go from your mobile phone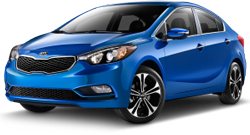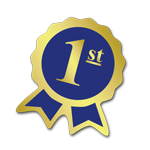 5/5
Received confirmation immediately after application. Clean and new car with minimal mileage, almost from a car dealership. The company representatives were quick to advise us where and how to pick up the car at Madrid airport, so we didn't have to look for a long time. I recommend this service
Jane Lee, Great Britain
5/5
I booked in advance, took a long time comparing prices for car rental in Madrid and found the best deals with you. I paid part of the price and the rest when I picked it up.  Best deal on the market. I recommend
Morgan B., USA
5/5
Booked a car in June. No delays, everything as instructed, received on time, price with no surprises.
Nikolas, Italy
5/5
We had a little mishap when a rock hit our windscreen from under the wheels of the car in front of us. Thank God we had full coverage, but my husband and I were still very worried. All went smoothly, the car was replaced with new one the same day without any extra charge. Very grateful to Rentaholiday
Keneth, Ireland
5/5
In my opinion the best car rental service in Madrid. During the high tourist season I got a car at a great price, with full coverage and no deposit. I didn't have to queue, I chose the quick pick-up option. Great!
Marius, Finland
5/5
Very cheap and insurance for a nominal fee. I will be renting here.
Meram, Georgia
100% guarantee of a better deal
Choose only from 100% verified suppliers. When you start your search on our website, be sure that based on the additional options you need, your age and other parameters - we will offer you the most favorable and best offers on the car rental market in Madrid. Our offers are formed on the basis of favorable competition among service providers proven over the years and by our experts.
Save up to 80% on bookings
Direct prices from suppliers, no markups. Pay only for what you need. Take the car for a long time or for 1 day, no restrictions, choose the economic option or something of the premium class. For convenience, you can also choose a convenient way to pay, all at once or in part. Our filters in the search results will help you find the options you need, and do not worry about hidden fees, pay only for what you need.
No deposit car rental
Don't need a deductible? Choose a rental car without a deposit. Renting has never been more convenient, you decide for yourself what you need. Just choose the "No Deposit" option and get an offer from suppliers with this type of service. Well, if you find an attractive price offer with a deposit deductible, manage its amount, choosing the one that is more convenient for you. Find exactly the rental options you need.
How to find the cheapest car hire in Madrid?
Thanks to our innovative offer search systems, we always show you the best price at the time of your booking. However, we have noticed that the cost of a rental car is significantly lower if you rent in advance. So the easiest and most reliable way to get the best price offer is to make a reservation in advance. Based on a survey of users and personal experience, we have noticed that the price segment tends to increase at the time of booking close to the beginning of the rental period. So plan ahead, save smart! Even if you need the car urgently, know that the price indicated on the website is the best offer for you in the current period of time.
Madrid car rental with Rentaholliday.com
Where can I rent a car in Madrid?
Documents for car hire in Madrid
How do I find the best car hire in Madrid?
Read reviews, get people's opinions. We ask you to leave an evaluation of our service, as well as the quality of services provided by the supplier after each booking and at the end of the rental. In fact each transaction is evaluated by the client independently at each stage and in accordance with the received feedback a rating of the provider is formed in the catalog. Proposals are checked and selected daily and, accordingly, only the best ones remain. But why not choose the best of the best and play on the balance of price and quality.
Rent a car in Madrid. Still have questions?
With 24/7 support throughout your lease
Timely receipt and return of the car
Possibilities without borders. Rent a car in Madrid and return it elsewhere.
Have a look! Maybe you didn't know?
We are constantly expanding our offer in the car hire market in Madrid, Spain. A one-way rental service is also available for the points indicated. You can pick up the car at the train station in Madrid or in the city centre and return it at Barajas airport or another Spanish city such as Alicante. The possibilities do not end there, as our suppliers have large networks of service in other countries of the world as well, allowing you to rent a car in Spain and return it in another country.
Our popular Car Rental Destinations
Asturias Airport (OVD)
Bilbao Airport (BIO)
Valencia Airport (VLC)
Granada Airport (GRX)
Girona Airport (GRO)
A Coruña Airport (LCG)
Menorca Airport (MAH)
Murcia Airport (RMU)
Seville Airport (SVQ)
Seve Ballesteros Airport - Santander (SDR)
Santiago de Compostela Airport (SCQ)
Jerez Airport (XRY)
Aviles Railway Station
Alicante Railway Station
Barcelona Railway Station
Valencia Railway Station
Madrid Chamartin Railway Station
Madrid Atocha Railway Station
Malaga Railway Station
Huelva Railway Station
Ponteverdra Railway Station
Gijon Railway Station
Menorca
Ibiza
Formentera
Fuenteventura
Gran Canaria
Lanzarote
La Gomera
La Palma
Keep up to date and be the first to know
Welcome to the Rentaholiday community!
Our team will find the best options and offers for the upcoming season and be sure to inform you about rates and important, and most importantly, beneficial changes in the prices and conditions of local suppliers