at 4 rental locations in Alicante
Alicante

Car Rental profitably
Direct from supplier
in Alicante city centre
at Alicante Airport (ALC)
at Alicante railway station
at rental points near Alicate
Book online
without a surcharge

and save up to 70%
With the best insurance coverage conditions
90% of Google users gave us an "Excellent" rating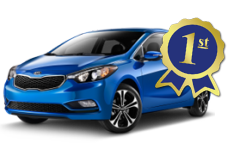 Rent a car in Alicante in a way that is convenient for you - leisurely at home, in the office or on the go from your phone
5/5
Fantastic service from start to finish
Alyson Brown, United Kingdom
5/5
Thank you Victor for a 5star service from the first point of contact to the drop off. New car, fast and reliable support throughout our stay, will only contact this company for car rentals. Keep up with the amazing services!!!
Valeria Manceva, United Kingdom
5/5
Renting a car through this 5star company has taken the business to another level- outstanding from first contact to car drop off after our holiday. Brand new car, full insurance, no deposit, no fuss, meet and greet, and took less than 5 minutes to receive/drop off the car at the airport. Staff are extremely useful, polite and prompt! Extremely pleased and impressed that such services do exist! Will never book with anyone else in the area in the future!
Thank you for a wonderful experience!
Johnny Zamfir, United Kingdom
5/5
Very happy with your service. Picked up at airport and brought us to your office to pick the car up. The car was great and not like other car companies there was no surprise charges. Definitely will be using your service again
Steven Mchugh, Poland
5/5
Good rent a car company.
Jaroslaw Skutkiewicz, Poland
Unbeatable price
No mark-ups, prices direct from suppliers. Why overpay? By launching a search on our website, you simultaneously get access to all offers of the Alicante car rental market in a few seconds. You just have to choose the best offer for you and enjoy the benefits!
Save up to 70% on bookings
Save smart. Pay only for what you need. A smart set of filters allows you to make your rental as cost-effective as possible and get a car with only the options you need. Why pay for something you don't need?
Return the car elsewhere
Planning a complicated journey? By renting a car from us, you can pick it up in one place and return it in another. And even borders are not the limit, rent a car in Alicante and return it in France for example. The extensive network of collection and return offices of our suppliers will allow you to do it easily.
Reviews and testimonials
Choose only reliable ones. Each rental is rated by the user, and the offers in the catalog are sorted accordingly. Learn honest reviews from people, use their experience and book your car safely and securely, because it's not us, but you who influence the placement of offers in the catalog. Happy customer, guarantee the quality of services provided by time-tested, world-renowned service providers in Alicante.
Rent a car in Alicante without deposit
Do you want to rent a car without a deposit? That's possible too, use the smart filter in the search results and the system will show you offers matching your request. And for those who want to get an
all-inclusive car rental package at Alicante Airport
, we recommend using our special catalogue of applications for new cars with full coverage, unlimited mileage, no deposit or even prepayment.
Alicante Airport | Alicante-Elche Miguel Hernández (ALC)
Railway Station - Alicante | Alacant Terminal
City Centre - Alicante
Hotel Meliá | Meliá Alicante
Urbanisations - Alicante
Rentals near Alicante
Keep up to date and be the first to know
Welcome to the Rentaholiday community!
Our team will find the best options and offers for the upcoming season and be sure to inform you about rates and important, and most importantly, beneficial changes in the prices and conditions of local suppliers